Passwordstate 7
Released. Download
Today.
Secure Vault, Password Resets, Remote Sessions,
Form-Fill Web Sites, Discovery, Duo Push Support,
Color Themes and 100 changes in total.

On-Premise Password
Manager Trusted by over
65,000 Sys Admins Globally.
Trusted by System and Security
administrators across the globe to
securely store their sensitive passwords.
Download today - FREE for 5 users.

Mobile Client Support.
iOS, Windows 8 Phone,
Android and Blackberry.
Need access to your passwords when you're on the
go, try our Passwordstate Mobile App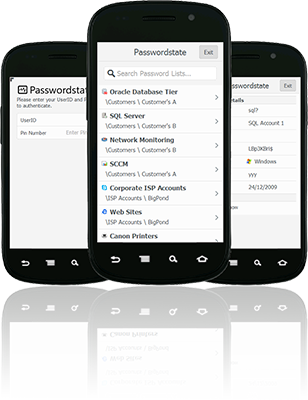 15 Different Authentication
Options Available, including
Two-Factor Authentication.
SecurID, DUO Push, AuthAnvil
Active Directory, Google Authenticator, Forms,
ScramblePad and many more.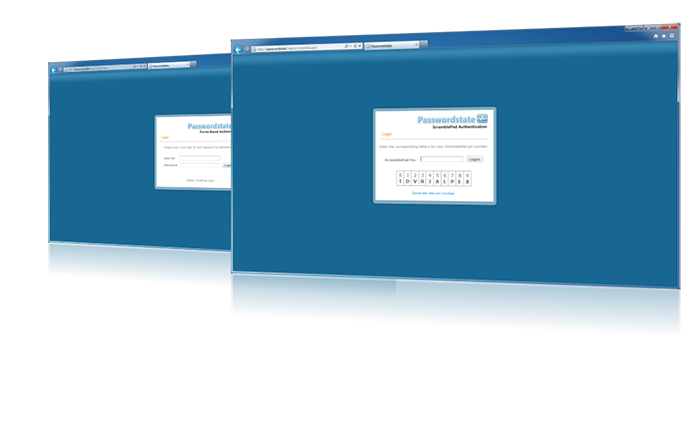 Role Based Access Control
throughout, for permissions
or feature access.
Read, Modify or Administrator access to Password
Lists or individual passwords, including time-based access
All features and settings role-based as well.