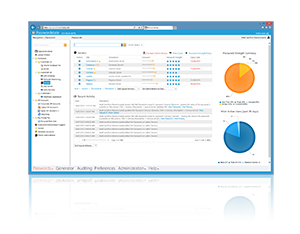 Using password credentials already stored within Passwordstate, or specifying them manually, your can perform RDP, SSH, Telnet or VNC sessions to remote hosts right from within the Passwordstate interface.

No longer do you need to rememeber any complex passwords to authenticate your remote sessions to Hosts - simply click on the Host name in Passwordstate, and the appropriate Remote Session client will launch and automtically log you in.



---
Supported Protocols
After you have discovered, imported, or added Host records into Passwordstate, you can then perform various Remote Sessions to these Hosts, without needing to type in your authentication credentials manually.
Simply install the Remote Session Launcher utility, create one or more Remote Session Credential queries (linked to password records), and your ready to start remoting with anyone of the following protocols.
The Remote Session Launcher utility can also be configured to use any compatible client you wish, with Microsoft Remote Desktop Connection, Putty, VNC Viewer and Microsoft Telnet being provided as standard.
---
Encrypted Authentication Credentials
As login credentials are retrieved from Passwordstate, they are first encrypted, then sent to the Report Session Launcher utility, where they are decrypted and passed to the Remote Session client for execution. End-to-end encryption ensures your sensitive authentication credentials are well protected.
---
Auditing
All Remote Session connections are also audited, so at any time you can report on who launched the Remote Session, to which Host, from what IP Address, and using which specific authentication credentials.